---
UFC Hall of Famer Dan Severn Retires
January 03, 2013
---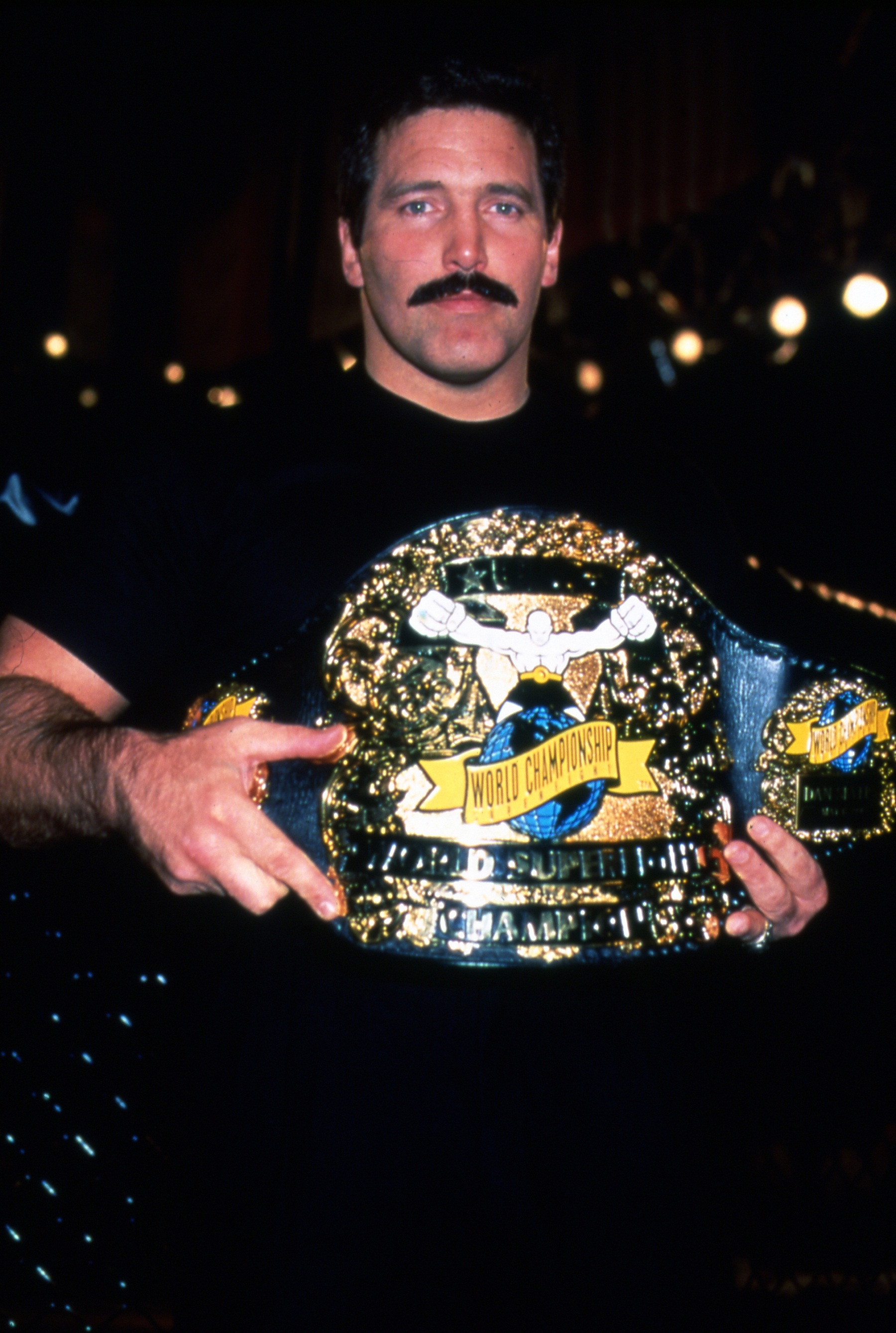 His last trip to the Octagon as an active fighter was against Pedro Rizzo in September of 2000, but UFC Hall of Famer Dan Severn wasn't done competing yet. In fact, "The Beast" went on to fight for 12 more years, and after announcing his retirement from the sport on New Year's Day at the age of 54, it was with a remarkable record of 101-19-7.

Click to watch Severn vs. Charles (free) and Severn vs. Beneteau, and Severn vs. Taktarov from UFC 5 on UFC.TV

"The number one goal that I set for myself in 2012 was to be finished with my mixed martial arts competition career," wrote Severn in a statement issued to the press on Tuesday. ""I was attempting to do my own self-directed retirement tour in the last couple of years reaching out to only three people…Mark Coleman, Ken Shamrock and Royce Gracie. I spoke to two of them directly (Mark and Ken), and through a representative (MGR) for Royce. It seems as though these matches will not take place for whatever reasons and my life now goes on to the next chapter."

Inducted into the UFC Hall of Fame in 2005, Severn was one of the first world-class wrestlers to invade the Octagon, and he opened the door for several of his peers to move into mixed martial arts. 9-4 in the UFC, Severn was a two-time tournament winner and a Superfight champion before going on to compete around the world for such promotions as PRIDE, Rings, WEC, and King of the Cage. In 2011, he fought five times, going 3-2, and in his final bout on April 28, 2012, he decisioned Alex Rozman.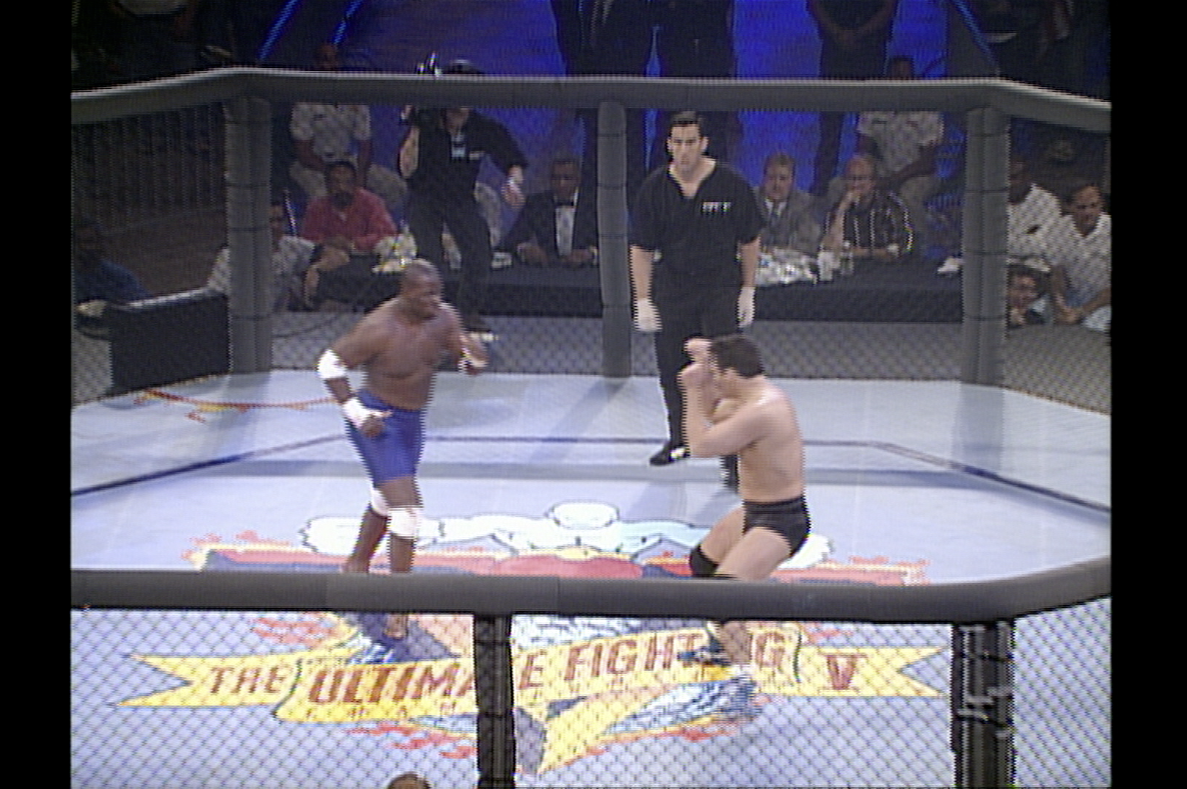 Severn promises to remain involved in the sport, welcome news to his legion of fans.

"I will still be involved with MMA, working with various companies to support the industry and help to take it on to the next level in roles such as play-by-play color commentator, commissioner, goodwill ambassador, doing appearances, etc., just no longer as the competitor."

***

Below is a profile from the UFC Encyclopedia that includes a 2011 interview conducted with Severn about his illustrious career in the sport that he was a pioneer in…

If you ask Dan "The Beast" Severn his first impression of the Ultimate Fighting Championship, he doesn't hesitate in his response.

"'Awe' might be one of the best words to sum it up," he said. "To do this type of competition in the United States, I was almost flabbergasted. I knew if it survived, it would gather a great deal of attention."

And while Coldwater, Michigan didn't have Pay-Per-View back in 1993, a buddy of Severn's in Detroit did, and when he brought the VHS tape over, the die was cast.

"He showed it to me and said 'you ever think about doing this stuff?' The rest is history."

At the time, Severn, a two-time All-American wrestler at Arizona State University and a competitor in the 1984 and 1988 Olympic trials, was 35 years old, and as far as he was concerned, his best days had passed him by.

"If anybody wants to call me "The Beast" now, then their sights were not all that high in the first place," he said. "If they wanted to see a real animal, they should have seen me from 1984 to 1986 because I ruled the world, hands down."

He did want to give this mixed martial arts thing a try though, so his debut was set for UFC 4 on December 16, 1994 in Tulsa, Oklahoma. There was just one catch though – due to his fulfillment of previous commitments, he only had five days to train.

"For five days I trained an hour and a half a day and I walked into the world of no holds barred fighting," he said. "I had never balled my fist up against my fellow man, and to this day I've never been in a fight my entire life. But competition, I know what that's all about and I know how to exploit the rules."

In his first match against Anthony Macias, he suplexed his opponent like a rag doll before submitting Macias with a read naked choke in 1:45. Marcus Bossett didn't get that far, lasting just 52 seconds. Then, he would face the UFC's undisputed superstar, Royce Gracie, in the night's tournament final. And early on, things went according to plan as he took the jiu-jitsu expert to the mat and kept him there.

"If you watch the match from my perspective, it was just going fine my way," said Severn. "I took the man down, and I would rather rain down any day than rain up. It wasn't until several minutes into the match before I realized, you know, I may have to hit this guy. But I had to think about it because it was not in my repertoire, I had never practiced it before, and I was going against 26 years of rules, regulations, and sportsmanlike conduct. So that was difficult for me. I struggled more with my conscience than I ever did with an opponent. I'm out there as a sportsman; I don't have to create any anger issues or things of that nature. I'll shake his hand before, I'll shake it after, there's no hard feelings."

Eventually, Severn started firing off some strikes, and as the bout when from five minutes, to ten, to nearly 15, it looked like just a matter of time until Gracie would be forced to give in.

"They say the eyes are a window to a man's soul, and I'm staring through this man's soul," said Severn. "And he's looking at his dad (Helio Gracie) outside the cage, and I could read exactly what was going through his mind. It's kinda like 'dad, I'm hangin' in there, but if you would throw that towel in, I wouldn't hold it against you.' So my eyes go from Royce's to the old man, and he's got the towel in his hand, and he raises the towel and crosses his arms and shakes his head no. In my mind I'm thinking, 'you'd let me kill your kid out here for Gracie Jiu-Jitsu wouldn't ya?'"

At the 15:49 mark, Gracie found his opening and forced Severn to tap out to a triangle choke.

"I'd like to find another human, either living or deceased, that could have done what I did on the limited amount of preparation time that I had, and without ever training a single strike or a single submission," said Severn, and he's right when it comes to the incredible nature of his feat.

Today, he admits with a laugh that, "When I walked out there in 1994, I was looking at this and going, just one event."

But after losing to Gracie, the competitor in him wouldn't let him stop. He signed on for UFC 5, but this time he wouldn't train for just five days.

"I took a 32 to 35 day block of time and I actually trained for no holds barred," he said. "The only two rules I had to be concerned about were no biting and no eye gouging. And I'm a very creative person, even in my training camp."

When he returned in April of 1995, there was no stopping him, as he tore through Joe Charles, Oleg Taktarov, and Dave Beneteau to win the UFC 5 tournament. After a submission loss to Ken Shamrock at UFC 6, three more victories against Paul Varelans, Tank Abbott, and Taktarov earned him the Ultimate Ultimate 95 tournament, and five months later he avenged the loss to Shamrock with a 30 minute split decision that was dreadful to watch, but that added a Superfight championship belt to his trophy case.

Following the Shamrock fight, Severn would only fight twice more in the Octagon, losing a heavyweight title fight to Mark Coleman in 1997 and then getting stopped on leg kicks by Pedro Rizzo at UFC 27 in 2000.

Before and after the Rizzo bout, Severn stayed active, fighting anyone and everyone whenever asked. His record includes the names Cal Worsham, Victor Valimaki, James Thompson, Seth Petruzelli, Forrest Griffin, Marcus Silveira, Josh Barnett, Kimo Leopoldo, Paul Buentello, Jeremy Horn, and Pat Miletich.

In addition to his fighting career, he runs his training facility in Michigan and also works with local schools as a strong advocate of education. As for the sport of MMA, he doesn't think about his influence too much, but he does appreciate when it's brought to his attention that he was the one who made it safe for wrestlers to make their move into the sport.

"It makes you feel good that you're recognized as a guy who opened the floodgates for all these wrestlers," he said. "And what a lot of people may not realize is that for amateur wrestling, there is no real profession for amateur wrestlers to move on to. The mixed martial arts has become that new profession for them to move into."

They can thank Dan Severn for that.

Severn was inducted into the UFC Hall of Fame on April 16, 2005.